US Jobs Report
May 4, 2019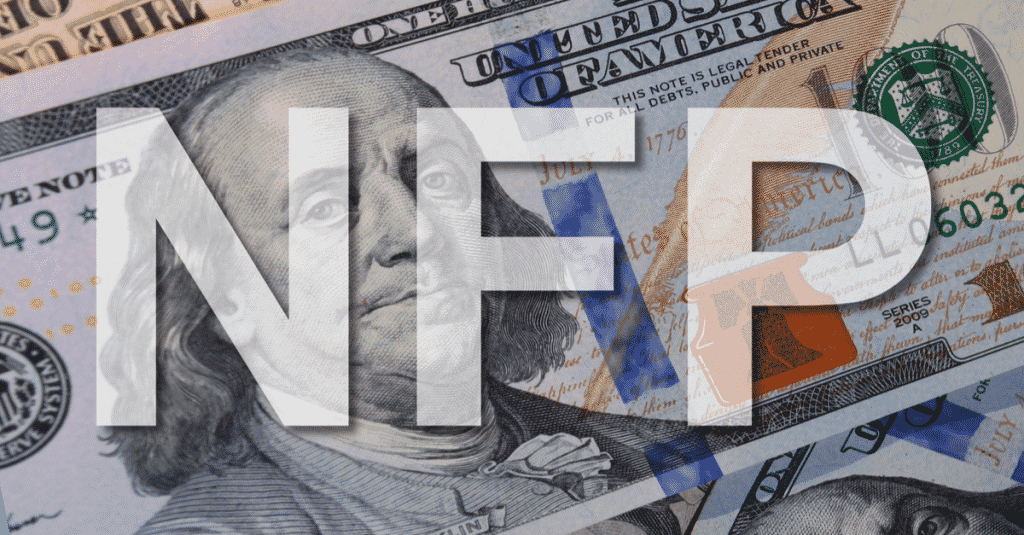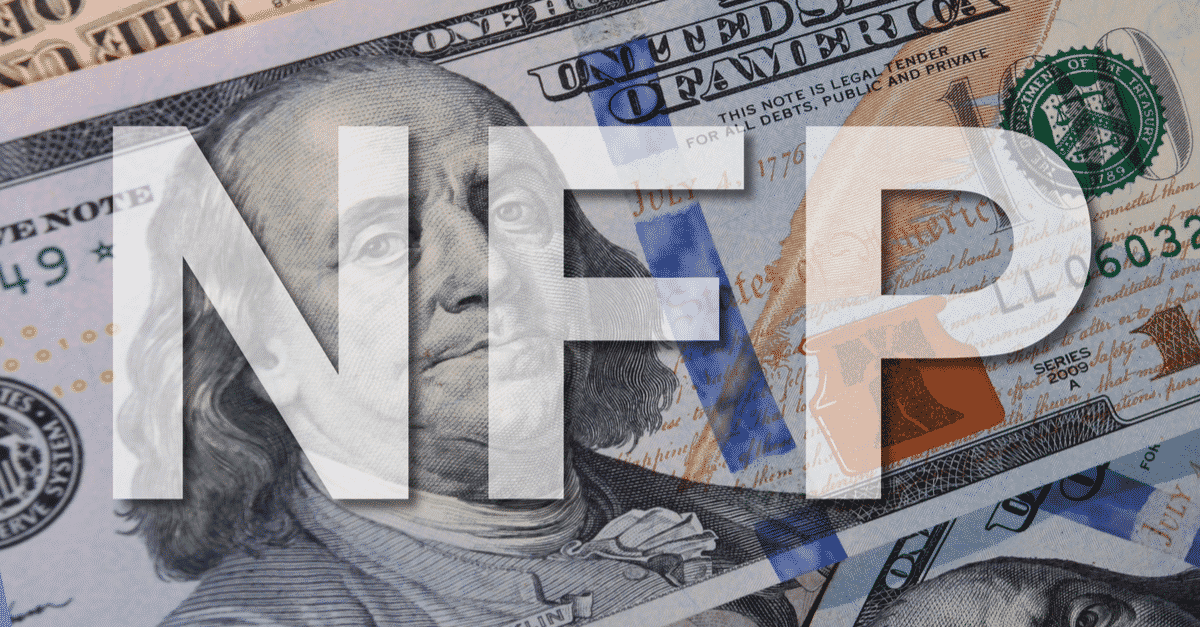 The Buraeu of Labor Statistics have released the latest jobs report for April. Let's take a look at the latest numbers.
The total non-farm payroll employment increased by 263,000 the U.S. Bureau of Labor Statistics reported today, beating the forecast of 190,000. Biggest job gains were in professional and business services, construction, health care, and social assistance.
Professional and business services added 76,000
Construction added 33,000
Employment in health grew by 27,000
Social assistance added 26,000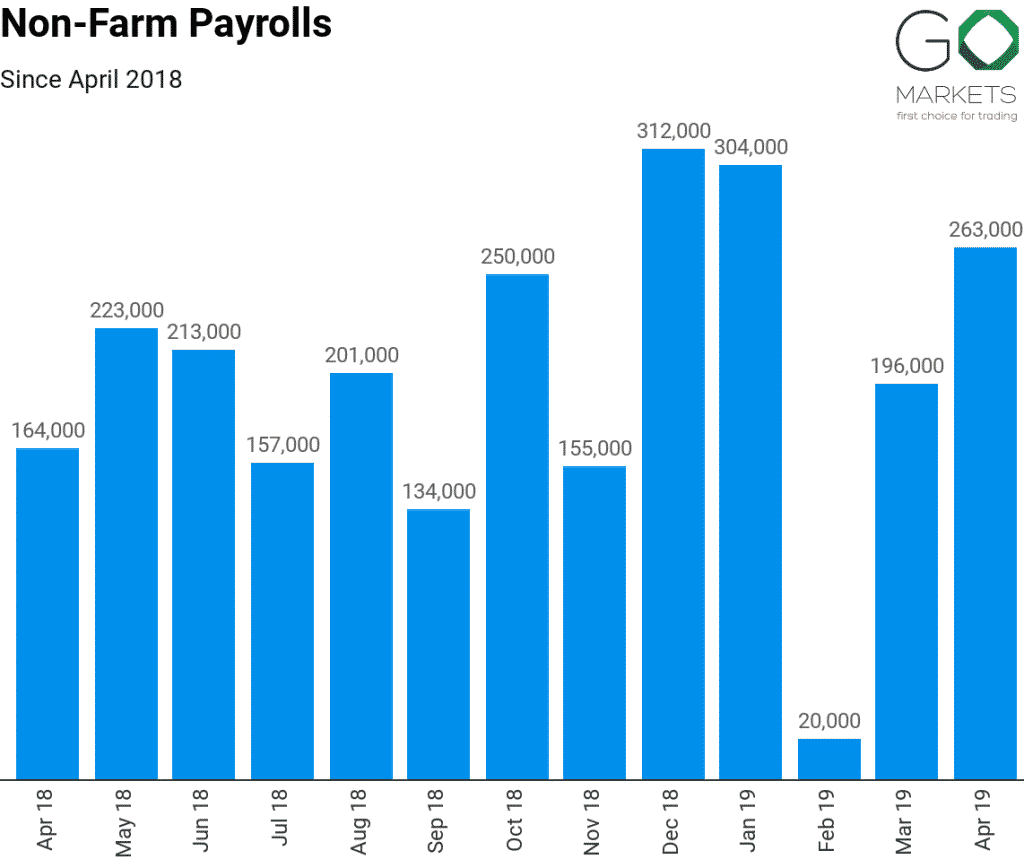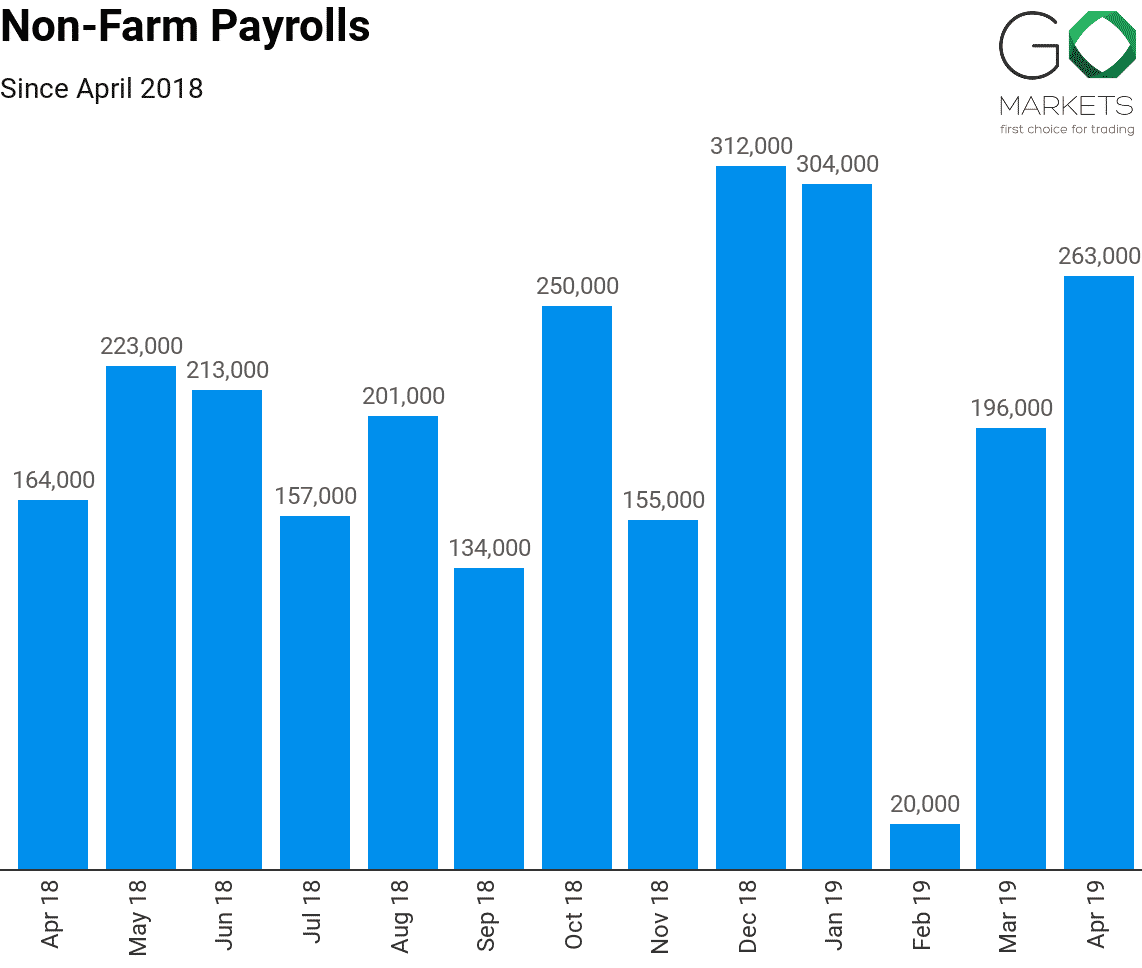 The unemployment rate fell to its lowest level since December 1969 to 3.6% beating the forecast of 3.8%.  The number of unemployed persons decreased by 387,000 to 5.8 million. The average hourly earnings remained unchanged at 3.2%, below the forecast of 3.3%.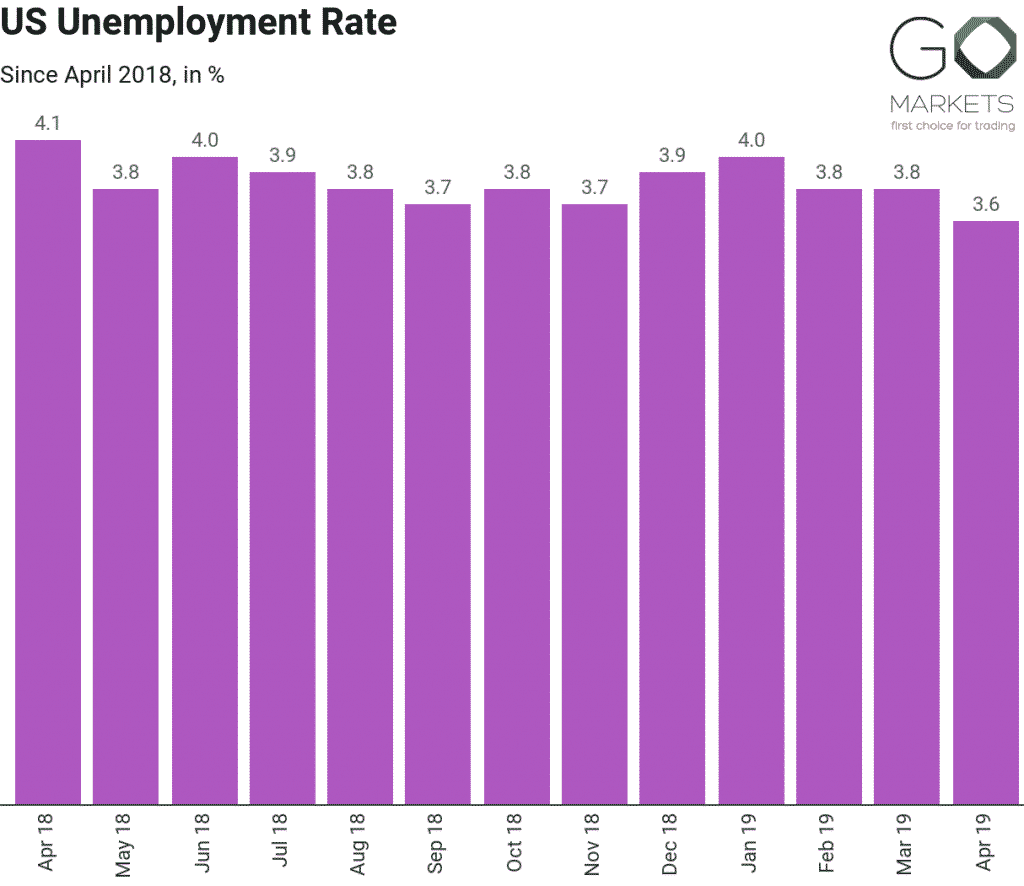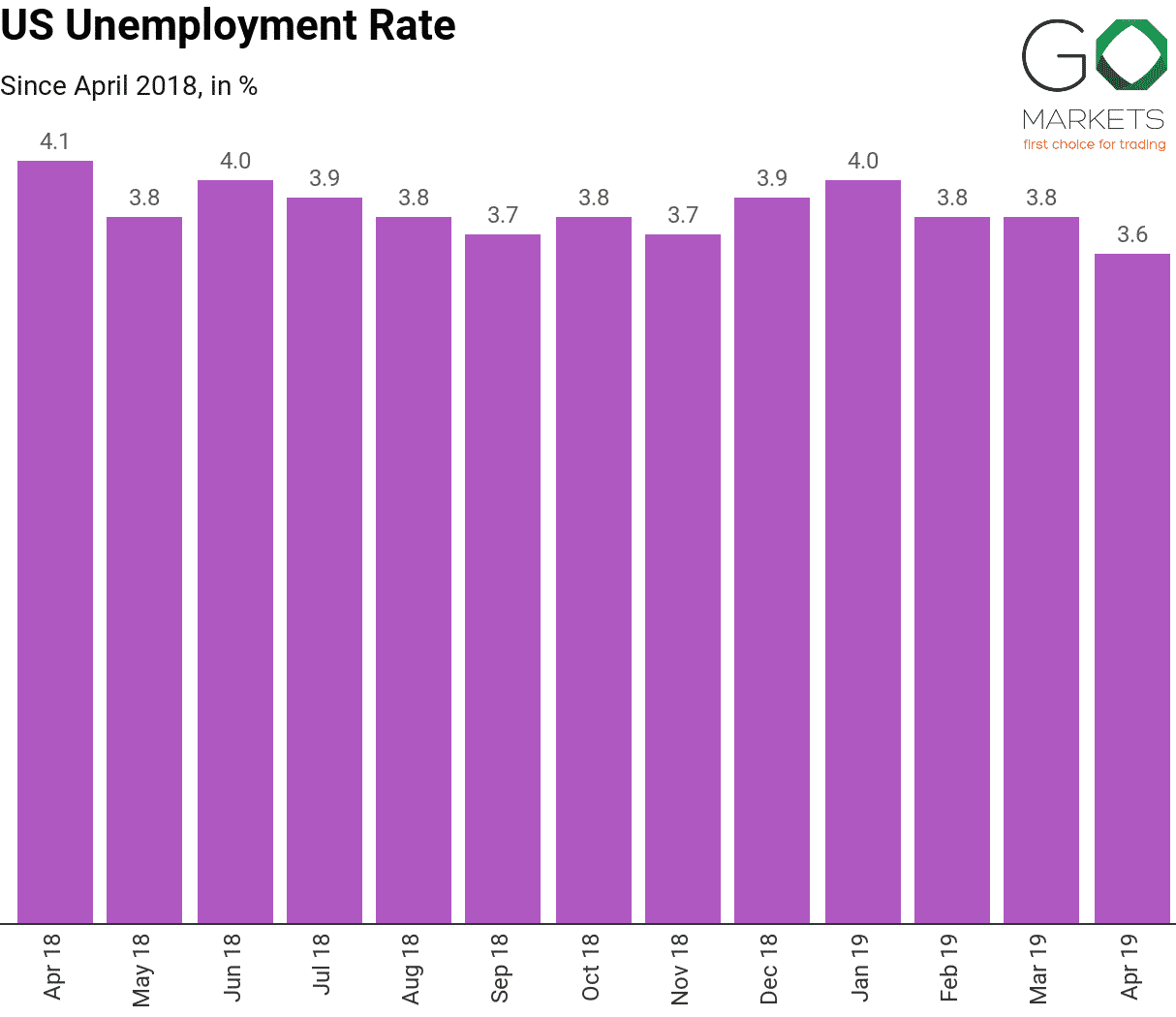 USDCAD – Hourly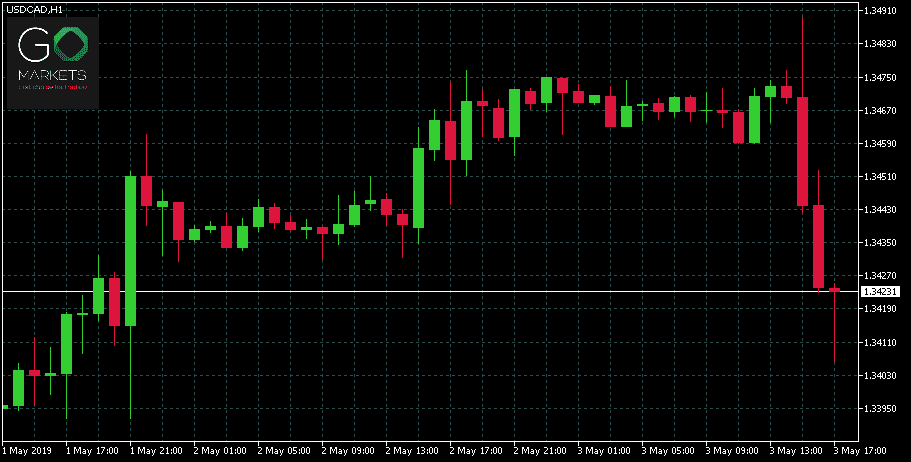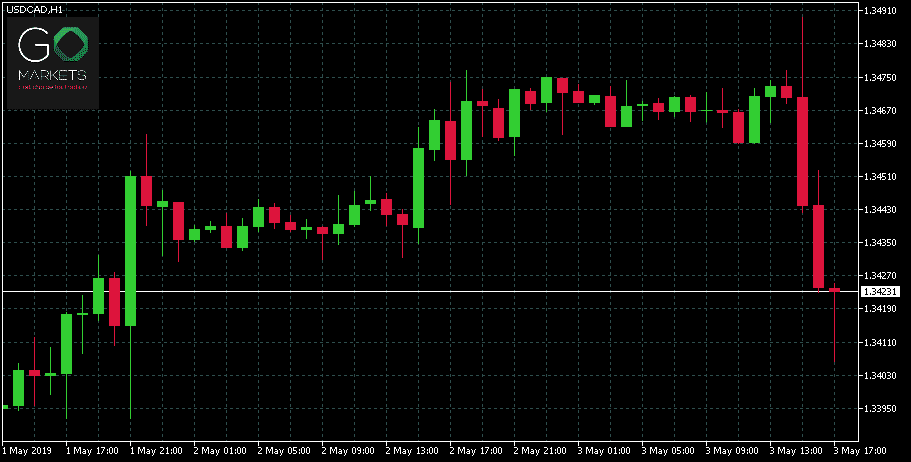 USDJPY – Hourly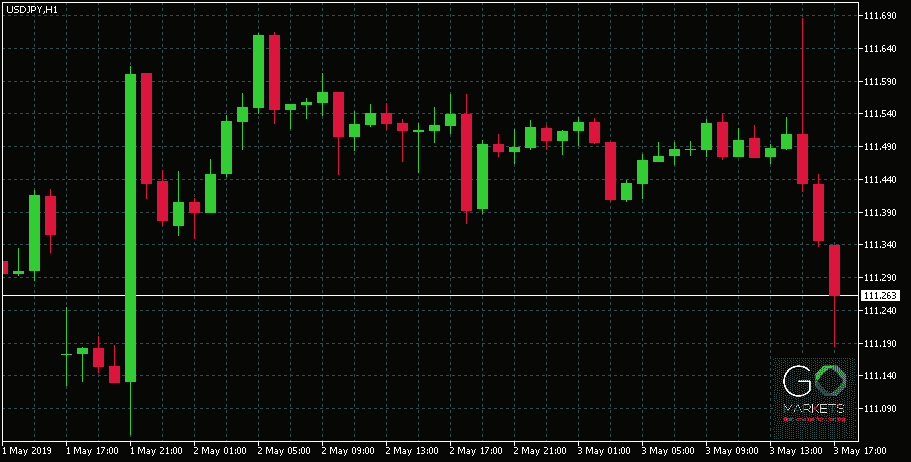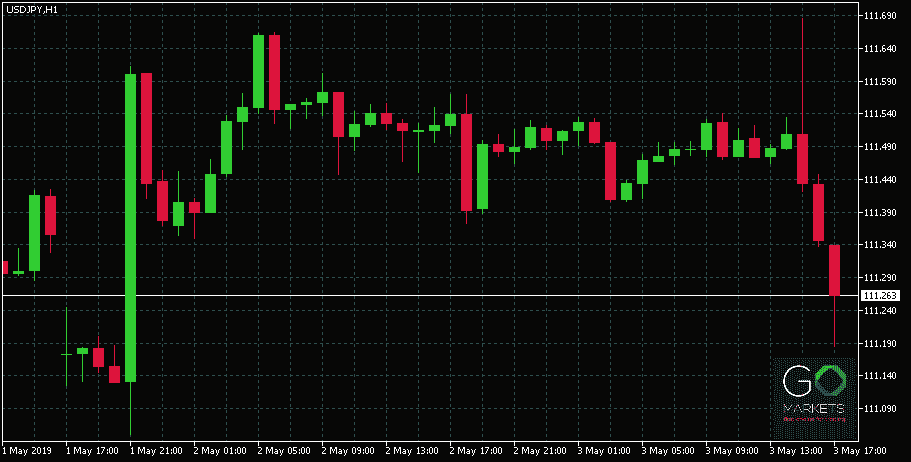 The next US jobs report is on 7th June.
By Klāvs Valters  

 @klavsvalters
This article is written by a GO Markets Analyst and is based on their independent analysis. They remain fully responsible for the views expressed as well as any remaining error or omissions. Trading Forex and Derivatives carries a high level of risk.
Sources: Go Markets MT4, Google, Datawrapper,
Next: The G20 Summit: President Trump-Xi Meeting
Previous: From Singapore to Hanoi – Summit 2.0