What are the benefits of trading Share CFDs with GO?
▶ Trade anytime, anywhere
At home? On the go? GO Markets has you covered with dedicated platforms for Windows, Mac, iOS and Android.
▶ Global markets at your fingertips
Trade 200+ ASX Shares and 80+ NYSE and NASDAQ Shares all from one account.
▶ Access leverage up to 20:1
Leverage allows you to control a larger position size with a smaller initial investment.
▶ Trade long and short
Traditional share trading doesn't allow you to trade short, but with GO Markets Share CFDs, even bearish trends can be capitalised on.
▶ Ultra-fast execution speed
We work tirelessly to ensure fast execution speeds across our entire product range.
▶ 24/5 dedicated client support
Each client is assigned a dedicated account manager. For Indonesian and Chinese speakers, we have additional account managers who speak your language.
▶ Diversify your portfolio with 300+ markets
GO Markets also provides a wide variety of Forex Pairs, Indices and Commodities to trade as CFDs.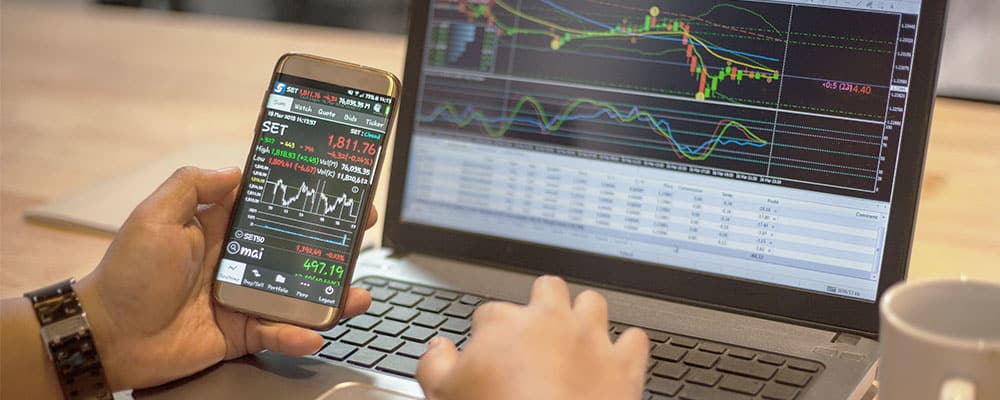 Share CFDs, or Share CFD trading, creates a unique opportunity to speculate on the share price movements of publicly listed companies traded on exchanges such as ASX, NYSE and Nasdaq, without the need to own the underlying stock. You can even take advantage of market conditions when shares are trending in bearish territory.
*Share CFDs are not available on demo accounts.
---
Tools and Resources to Trade Better
GO Markets provides both new and experienced traders access to round-the-clock support, powerful platforms and useful educational resources. The advanced MT5 platform carries full EA (Expert Advisor) functionality and superior tools for comprehensive price analysis. Traders can also diversify their existing portfolios with access to over 300+ instruments including Forex, Commodities, Indices and more.
Share CFDs Trading vs. Standard Share Trading
When you directly trade a share, you are buying and selling a small ownership of a publicly-listed company at prices determined by the market. Share CFDs differ in that they allow you to speculate on the share's price without taking actual ownership of the underlying asset. This allows you to trade both long and short, whereas only long trading is available with standard share trading.
Additionally, because CFDs are leveraged products, you will only need to deposit a small portion of the full value of the trade in order to open a position. While this will increase any profits, it also means losses can exceed deposits. Standard share trading requires you to pay the full cost of your position upfront, so you cannot lose more than your investment.