Preview: Bank of England Rate Decision
May 2, 2019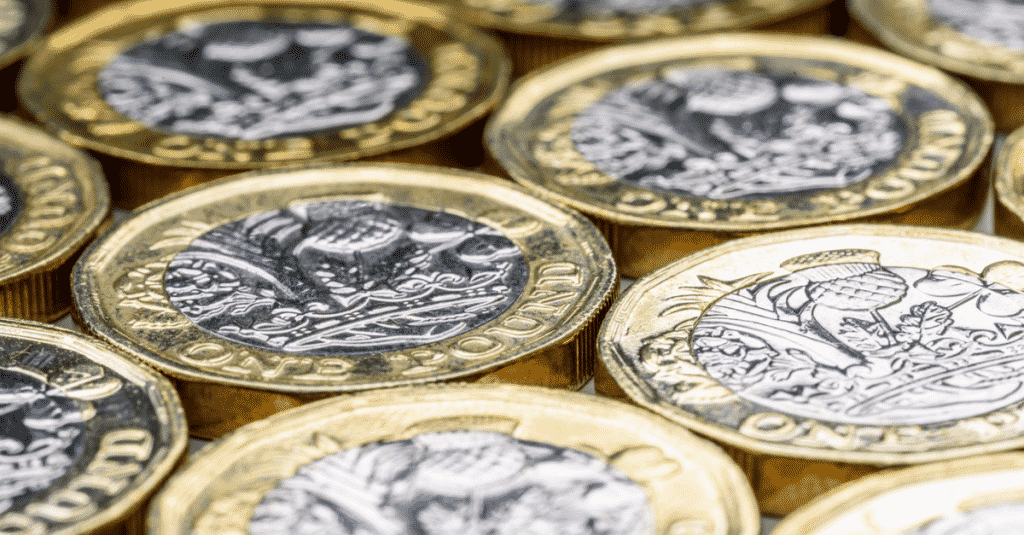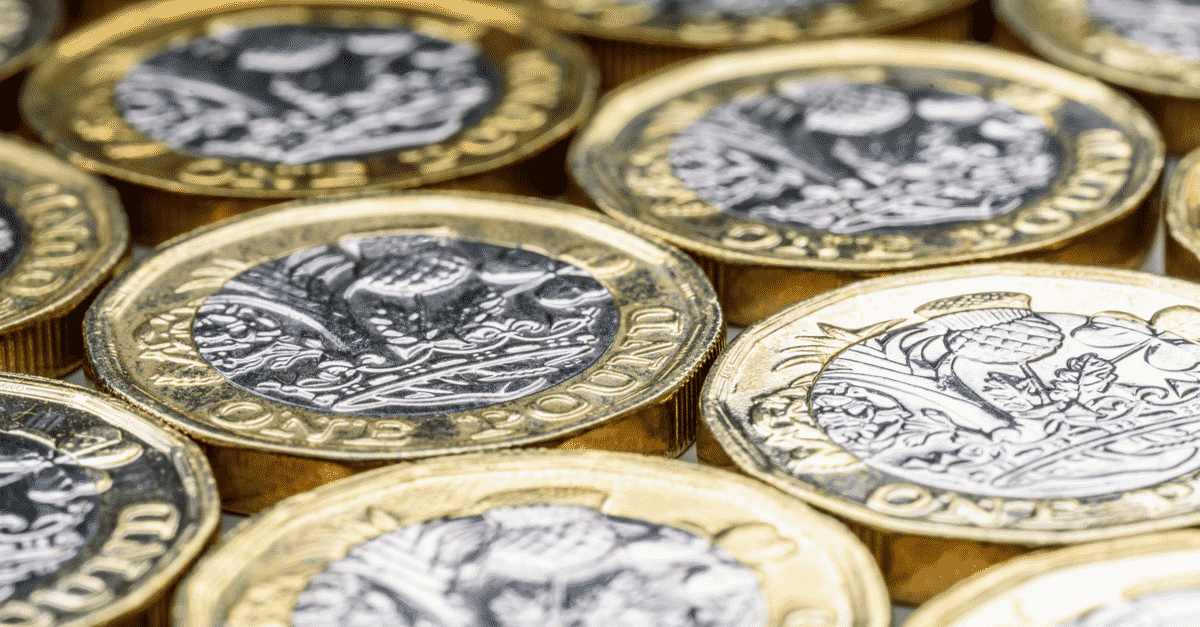 Brexit has been dominating the news flow in the United Kingdom for a long time, but on Thursday all eyes will be on the latest Bank of England rate decision. The decision is set to be announced at 12 PM London time.
About Interest Rates
Interest rates are set by the Bank of England's Monetary Policy Committee which is made of nine members – The Governor, the three Deputy Governors for Monetary Policy, Financial Stability and Markets & Banking, the Banks' Chief Economist and four external members appointed directly by the Chancellor.
Bank of England has an inflation target of 2% (currently at 1.9%), which is set by the Government and the Bank of England's monetary policy is set to achieve the Government's target.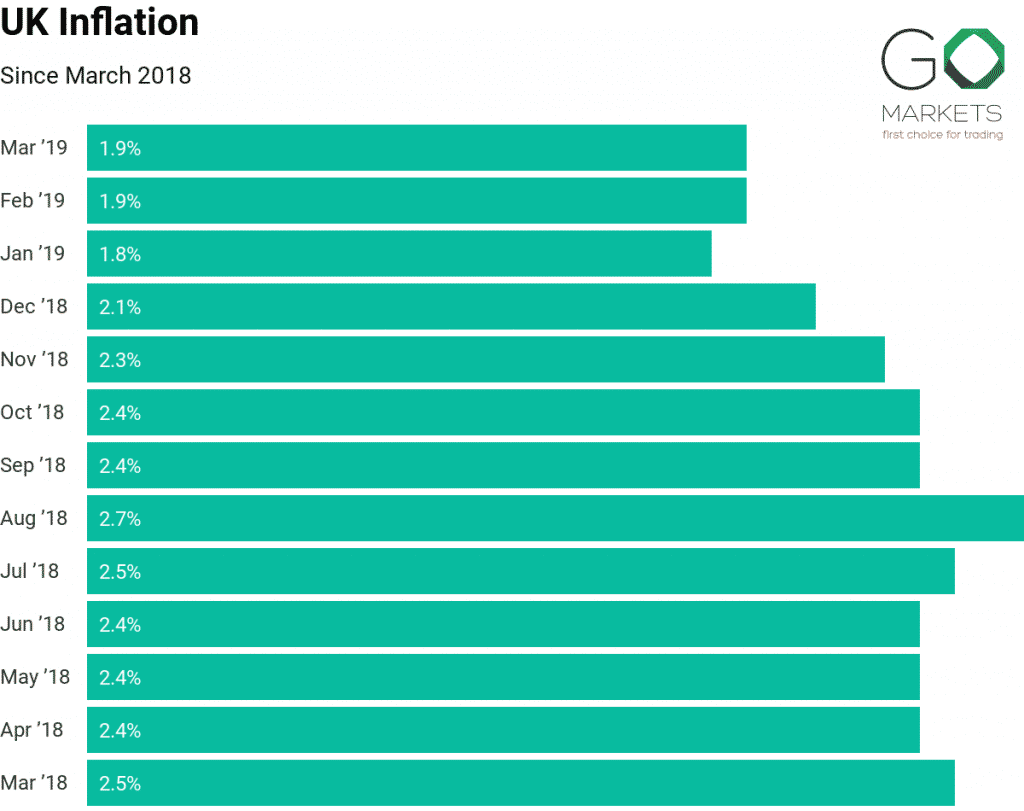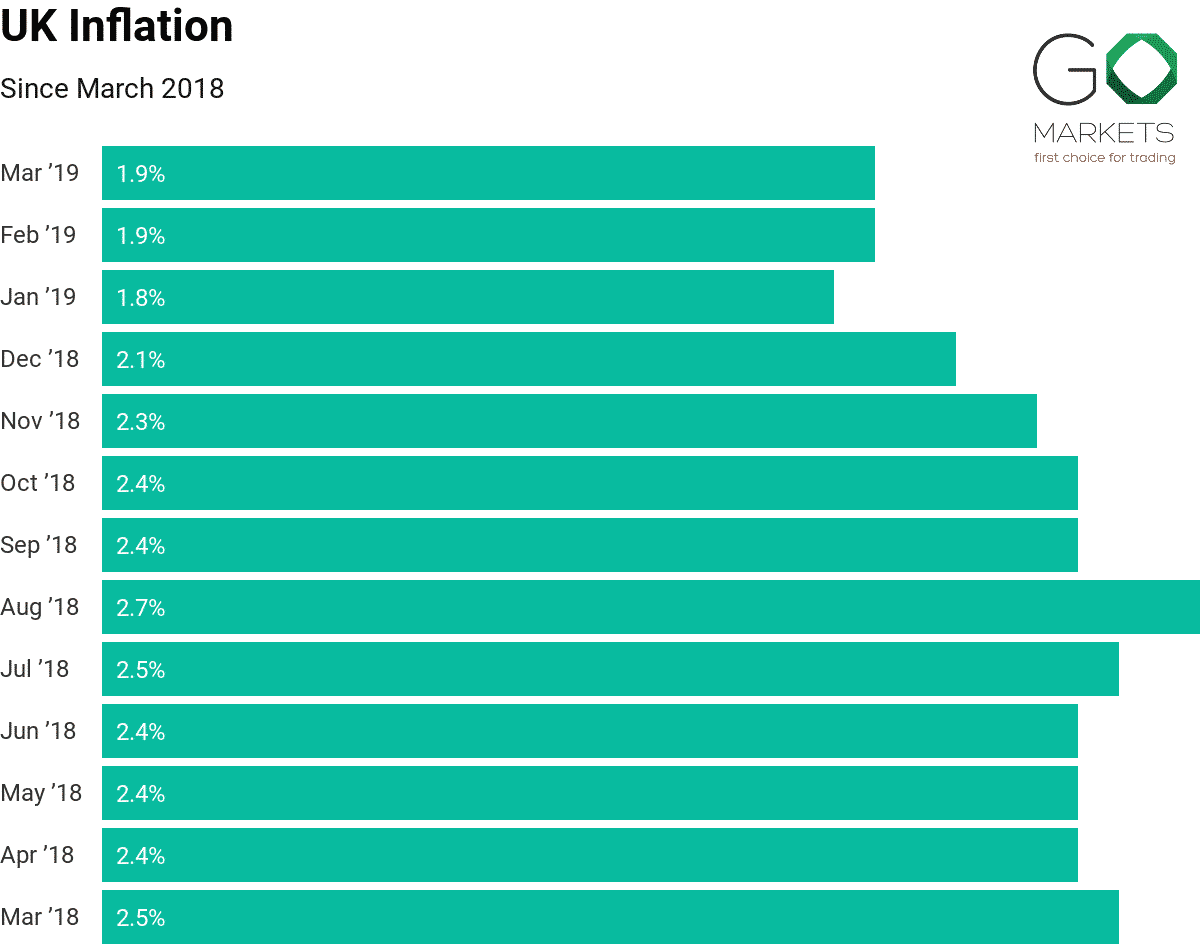 If the Consumer Price Index (CPI) inflation rate is more than 3% or less 1%, the Governor must write a letter to the Chancellor to explain why and outline how they will get the inflation to the target of 2%.
Expectations
The last time the Bank of England increased its interest rates was back in August of last year and economists are expecting the rates to remain unchanged in the upcoming policy meeting at 0.75%.
After the announcement, all eyes will be on the Bank of England's Governor Mark Carney press conference with his latest outlook on the British economy and Brexit which is due to begin at 12:30 PM UK time.
We also may see the bank hint at potential interest rate rises in the near future, according to the economists.
"The very strong labour market continues to generate high numbers of jobs and increasingly positive real earnings, and though the MPC will remain patient for now, it may warn that a rate hike is likely to come much sooner than currently priced in unless the labour market starts to lose momentum" UBS' John Wraith wrote in a note to clients.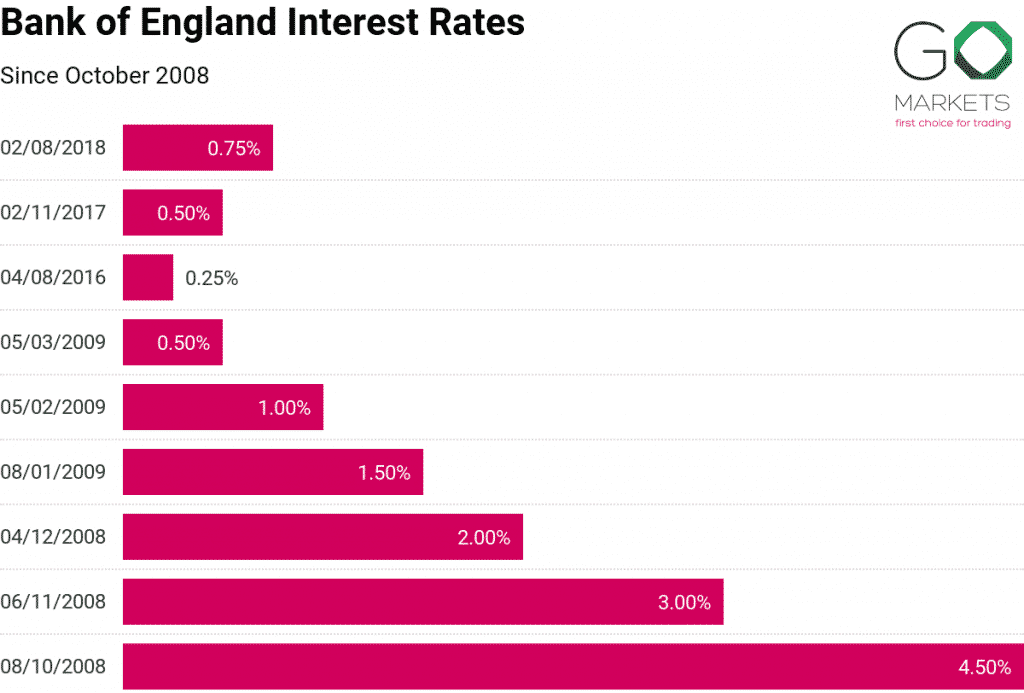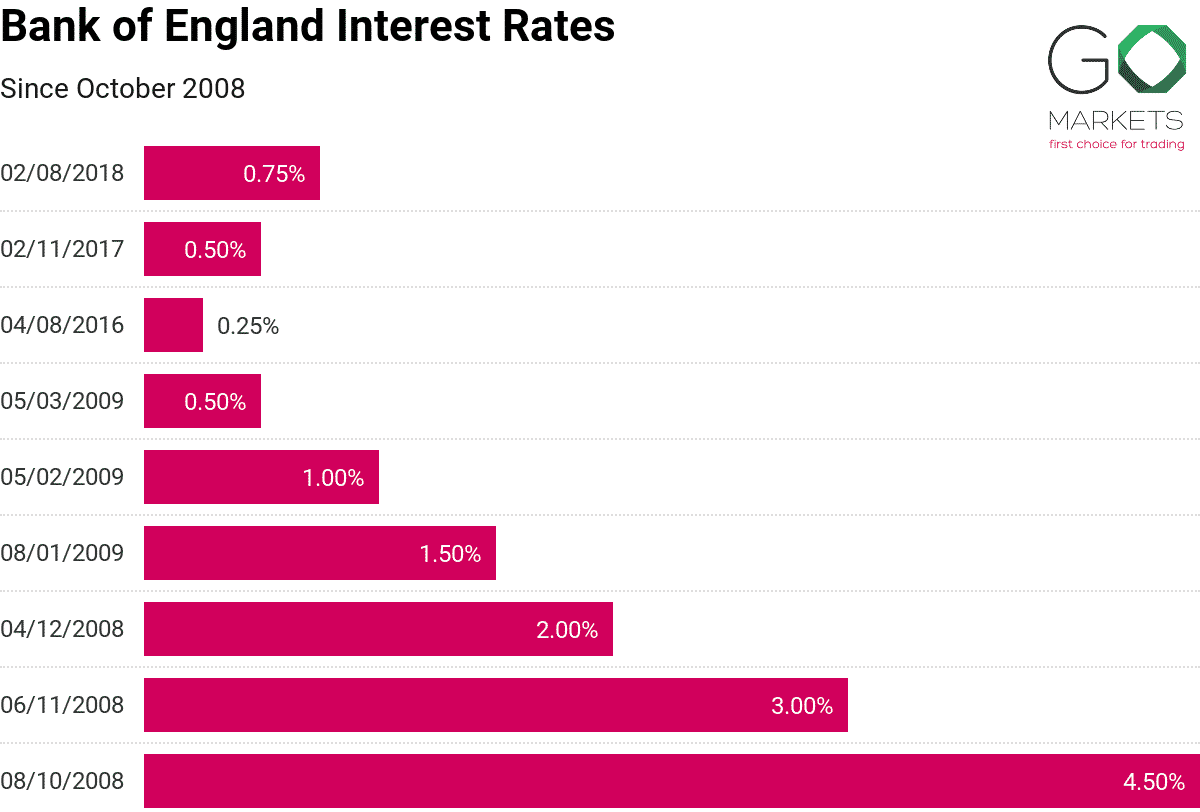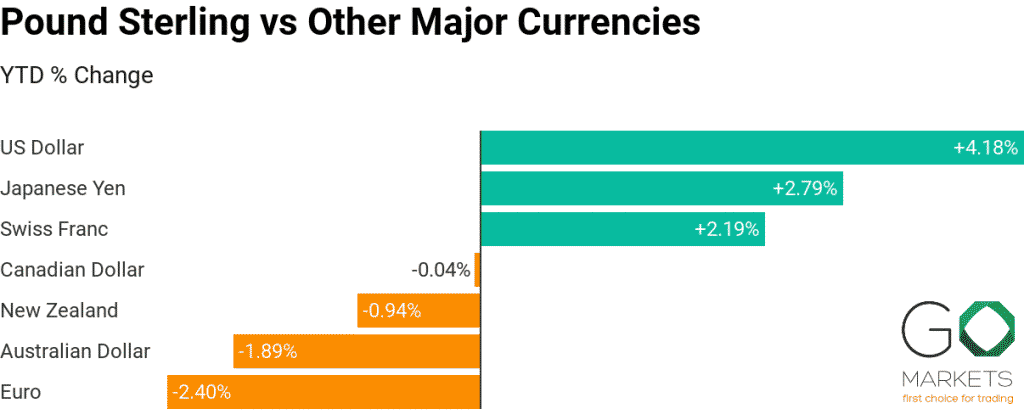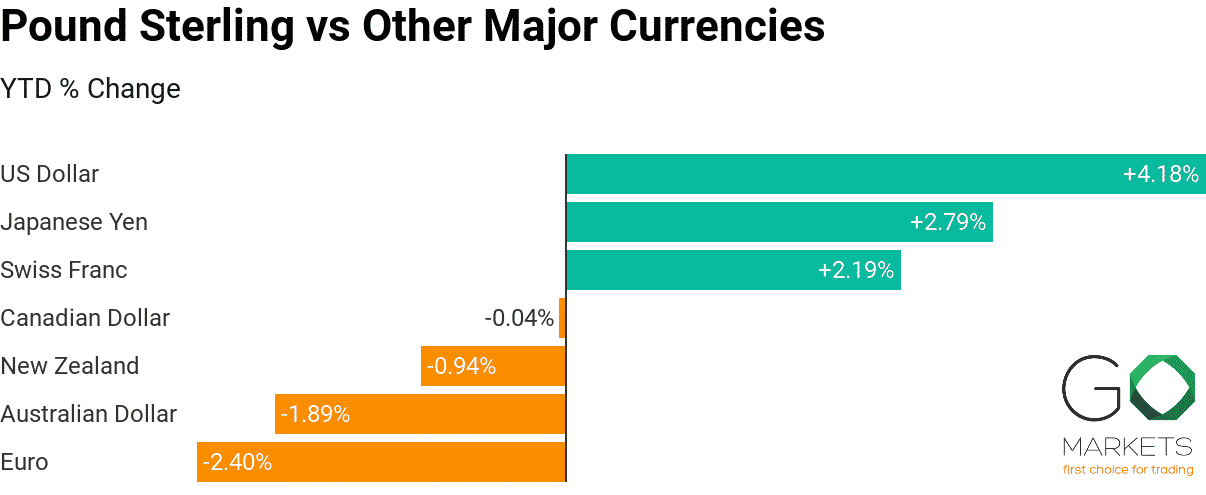 By Klāvs Valters  

 @klavsvalters
This article is written by a GO Markets Analyst and is based on their independent analysis. They remain fully responsible for the views expressed as well as any remaining error or omissions. Trading Forex and Derivatives carries a high level of risk.
Sources: Datawrapper, Bloomberg
Next: "Will China Dump US Treasuries?"
Previous: Central Bank Interest Rates